ASBESTOS IN HOMES OR COMMERCIAL BUILDINGS
ASBESTOS AWARENESS FOR HOMEOWNERS
ASBESTOS AND HAZARDOUS MATERIALS REMOVAL IN HOUSEHOLDS
Exposure to asbestos in homes can cause serious long-term health issues and even death. Asbestos was widely used in B.C. as a building material until the early 1990s, and it can be present in many areas of older buildings. If you suspect asbestos is present, do not touch or move it. Only qualified professionals can remove asbestos.
HOW WORKERS ARE EXPOSED
Anyone who repairs, renovates, or demolishes older buildings in B.C. is at risk of inhaling asbestos fibres. Found in dozens of items in older buildings, asbestos breaks down into small fibres as it ages or when it is disturbed. Touching or moving asbestos in homes as part of a renovation or demoliton releases the fibres into the air, where they can linger for hours.
Workers with the highest risk of inhaling the asbestos fibres include:
Demolition and renovation contractors
Carpenters, plumbers, and electricians
Building owners, home inspectors, insurance adjusters, and real estate agents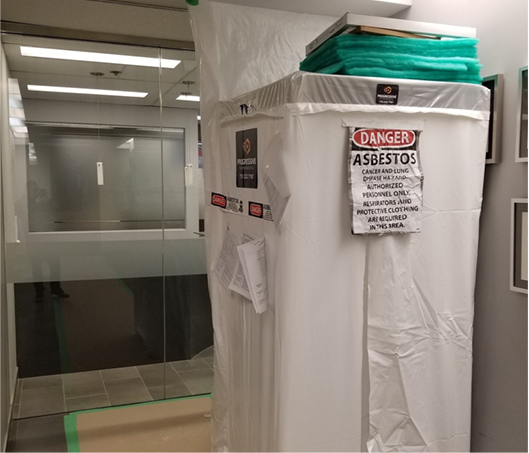 THE RISKS
Breathing in asbestos fibres damages your lungs, causing serious health problems. These include:
Asbestosis
Lung cancer
Mesothelioma (a cancer)
Pleural thickening (a lung disease)
People exposed to asbestos won't develop illnesses right away. It takes years for your health to suffer. Research shows that smokers who inhale asbestos fibres greatly increase their risk of lung cancer.
Never assume a building material is free of asbestos. You can't tell just by looking at it. If you suspect asbestos is present, stop work immediately and have a qualified asbestos professional complete an asbestos survey.
If asbestos is found, the law requires employers to hire a qualified abatement contractor to remove it. A qualified person must also certify that the worksite air is safe, following the completion of the asbestos removal work. A notice of project must be submitted to WorkSafeBC for all asbestos work.
Learn more about Mesothelomia here.
HOW TO REDUCE THE RISKS
To reduce the potential for injury or disease, you need to control the risks and hazards in your workplace. If your building was built or renovated during a time when asbestos was in heavy use they one of the most effective and important things you can do is arrange for comprehensive asbestos testing. In the Vancouver Area, Progressive Environmental Solutions is certified to test for Asbestos. Once you have the results, you can take the appropriate measures to protect your employees or any contractors if necessary, or proceed with confidence if you get the all-clear.
The most effective way to manage the risk of exposure to asbestos in homes or commercial buildings is to eliminate the source of exposure. If that's not possible, there are other risk controls to use. When choosing risk controls, start by asking yourself the questions in the following steps, listed in order of effectiveness. See our resources for more information.
1. Elimination or substitution
Eliminating the asbestos hazard by substituting a safer material, where possible, is the most effective control. For example:
Can you replace asbestos containing products such as brakes, clutches, or gaskets with non-asbestos substitutes?
2. Engineering controls
Making physical modifications to facilities, equipment, and processes can reduce exposure. Some questions to consider:
Can asbestos containing materials be encapsulated or enclosed
How can asbestos removal work areas be enclosed and the air filtered to prevent the escape of asbestos fibres?
How will worker exposure to asbestos be monitored?
How will asbestos waste be properly contained and disposed of?
3. Administrative controls
Changing work practices and work policies, awareness tools, and training can limit the risk of asbestos exposure. Some questions to consider:
Have you developed a written exposure control plan for asbestos?
How can warning signs be effectively posted to warn unprotected workers?
Where can written safe work procedures be posted?
How will you train workers regarding the hazards of asbestos and how to protect themselves?
4. Personal protective equipment
This is the least effective control. It must always be used in addition to at least one other control.Personal protective equipment must always be used when working with asbestos. Some questions to consider:
5. Hire asbestos abatement professionals
ASBESTOS POLICY
The Vancouver Landfill in Delta accepts asbestos waste for disposal from municipalities within Metro Vancouver. The Transfer Station does not accept asbestos waste of any kind.
Asbestos waste must be prepared according to the City of Vancouver's asbestos disposal policy.
What is asbestos?
Asbestos is a naturally occurring fibre that is strong and resistant to heat, fire, and chemicals. It is contained in more than 3,000 building materials made before 1990. It is a known carcinogen (cancer-causing agent).
In accordance with WorkSafeBC's Occupational Health and Safety Regulation, an "asbestos-containing material" is a material that contains asbestos fibres totalling 0.5% or more by weight at the time of manufacture, or at any time as determined by specialized laboratory analysis.
All asbestos-containing materials must be handled with care during disposal.
Potential sources of asbestos
Materials that may be a source of asbestos include heat and noise insulation, fire-resistant materials, and cements and plasters.
Products that may contain asbestos include:
Vermiculite insulation
Blown-in insulation
Acoustic ceiling tiles
Drywall tape/mud
If you want to dispose of blown-in insulation or acoustic ceiling tiles, you must have the original packaging that shows your materials do not contain asbestos, or have a certificate of analysis from an accredited laboratory from the past 30 days that show the material does not contain asbestos.
Used drywall from businesses and contractors is not accepted at the Landfill.
Used drywall is accepted from residents that have removed the drywall from their homes and transported it to the Landfill. Limits apply.
Visit the drywall webpage for more details.
Test for asbestos
If you suspect a product contains asbestos (especially if you have blown-in insulation or acoustic ceiling tiles), but do not have the original packaging, have the product tested at an accredited laboratory, and get a certficate of analysis.
Find an accredited laboratory at www.metrovancouverrecycles.org.
Select the tab "I am a business".
In Option 2 "Search by service and material", choose "Asbestos testing" and your location.
Click Search.
Why test for asbestos
Asbestos testing is relatively inexpensive and can save you money at the Landfill. Each test costs between $25 to $100, depending on how soon you want the results. If the laboratory finds that your material does not contain asbestos, you have proof that you can dispose of the material as garbage. The rate for garbage disposal is significantly cheaper than the rate for asbestos burial.
Certificate of analysis
Your certificate of analysis must be from an accredited laboratory, be from within the past 30 days, and include a minimum of the following information:
Contact information
Analyst name
Client name
Sample ID
Asbestos type
Asbestos amount
Analytical method
If the analysis shows that the product does not contain asbestos, prepare and dispose of it as garbage at the landfill within 30 days of the test. Bring the results with you to the landfill.
If the test shows that the product does contain asbestos, prepare it accordingly. Asbestos disposal fees will apply.
FEES AND DROP OFF HOURS
The preparations, fees, and times you can drop off asbestos vary depending on whether you are dropping off residential or commercial asbestos waste.
TALK TO YOUR CONTRACTOR BEFORE STARTING A HOME RENOVATION OR DEMOLITION
Contractors are responsible for protecting their workers from asbestos exposure. Asbestos awareness is essential for all contractors and homeowners planning renovations or demolitions of buildings built before 1990. Found in more than 3,000 pre-1990s building materials, asbestos can be hiding in plain sight. Breathing in asbestos fibres can cause serious health problems, lung diseases, and cancer. So before work starts, talk to your contractor to identify any asbestos in your home and have it properly removed, for the health and safety of everyone working on your project. At Progressive Asbestos Solutions, we are certified to test building material for Asbestos, and we would be happy to talk to you about what needs to be tested, and arrange for testing.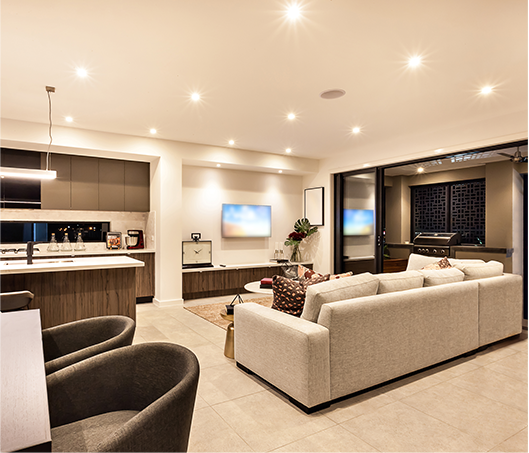 WHAT IS ASBESTOS AND WHY IS IT DANGEROUS?
Asbestos is a naturally occurring fibrous material that was used in more than 3,000 building materials from the 1950s to 1990s.
When asbestos-containing materials are disturbed, intentionally or unintentionally, asbestos can be released into the air; and exposure to harmful airborne asbestos can cause serious health concerns for anyone working or living on your property.
This animation shows how asbestos fibres damage lung tissue and cause serious disease.
HOW DO I KNOW IF I HAVE ASBESTOS IN MY HOME?
Unfortunately, it's hard to know if you have asbestos in your home because it's often mixed with other materials. However, if you are renovating or demolishing a home built before 1990, it's likely that at least some parts of the home will contain asbestos. Asbestos is only harmful when materials containing asbestos are disturbed, so know where to look for it and how to remove it safely.
Explore our interactive house to see where asbestos could be hiding.
Some common asbestos-containing materials include:
Vinyl tiles and linoleum sheet flooring
Roof felt and shingles
Loose, blown-in insulation, such as vermiculite
Stucco
Gypsum board filling compound, and patching and joint compound for walls and ceilings
Incandescent light fixture backing
Deck undersheeting
These are just some of the places that you can find asbestos in your home. For a full list, please read Potential Sources of Asbestos in the Home. To determine whether Asbestos is actually present, and to plan whether to remove it or not, you can contact Progressive Environmental Solutions for Asbestos Testing anywhere in the Vancouver area.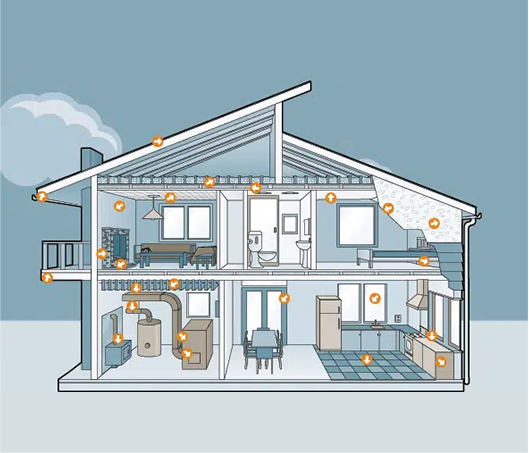 HOW DO I TEST FOR ASBESTOS AND HAVE IT SAFELY REMOVED?
Asbestos Awareness and the safe removal and disposal of asbestos is a shared responsibility, and homeowners have a role to play. If you are renovating or demolishing a home that was built before 1990, there are two main steps you need to take to ensure the health and safety of everyone working on your project:
Identify asbestos-containing materials in your home
Safely remove any asbestos in your home
How do I identify asbestos in my home?
In order to properly identify asbestos in your home, you must hire a qualified testing company or asbestos surveyor. The testing company or surveyor will take samples of possible asbestos-containing materials in your home, and send them to a lab for testing. The surveyor will then provide you with a report of the location of asbestos in your home.
How do I safely remove asbestos in my home?
Once you have identified the asbestos-containing materials in your home, the next step is to have the identified asbestos removed by a qualified asbestos abatement contractor. Provide the contractor with the report from the surveyor to ensure that all of the identified asbestos-containing materials are removed. Once the work has been completed, the abatement contractor will provide you with a report confirming that all asbestos has been removed, and your property is ready for demolition or renovation.
WHAT ARE THE DANGEROUS MATERIALS IN A HOUSE?
Hazardous materials removal requires specialized knowledge, training, and equipment. In the 20th century, a variety of unsafe/unhealthy materials were regularly used as additives in the manufacturing process for common household goods and products. As a result, there are now quite a few hazardous materials in homes that should be properly encapsulated, treated, or removed. Lead paint used to cover the walls of nurseries, mercury-filled thermometers and asbestos was added to many consumer items – from toys and appliances to the drywall mud used on our walls. Of these hazards, asbestos typically poses the biggest threat as it is the most likely to be readily encountered in the home.
But what is asbestos, why is it dangerous, and how is it removed?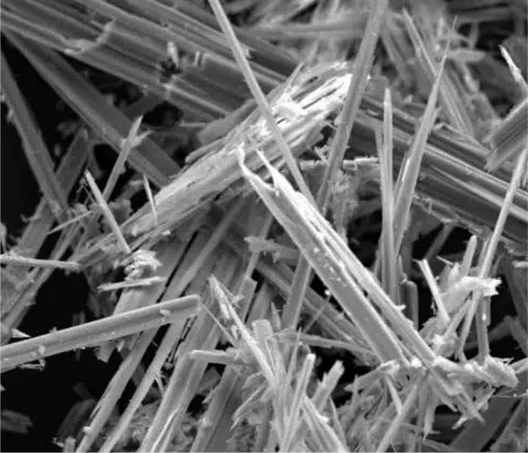 WHAT IS ASBESTOS?
Asbestos is an umbrella term referring to six silicate minerals. Because of it's naturally occurring properties – sound absorption, tensile strength and fire resistance – it became widely used in consumer products in the 19th and 20th centuries. These production practices were used prior to the medical and scientific communities discovering asbestos was in fact a hazardous material. Unfortunately, the damage was done and many of these products containing asbestos remain in buildings today.
WHY IS ASBESTOS DANGEROUS/HAZARDOUS?
If asbestos fibres are inhaled, they can induce lung disease (Asbestosis), lung cancer (Mesothelioma) and other severe and deadly illnesses. The fibres are microscopic and the ensuing illnesses are non-reversible/non-treatable.
The true hazard lies in the fact these unknowingly dangerous fibres began entering homes and buildings in the form of consumer products and construction materials (Examples such as insulation, tiles, textiles, cloth products, appliances).
So, if your home was built before 1980, there is a reasonable chance there is asbestos lurking within the walls – perhaps literally.
The concern with asbestos starts when these containing products are disturbed, thereby releasing small particles into the air of a home where they can be inhaled without notice.
This trouble most commonly presents itself when homeowners choose to undertake renovations and proceed while being unaware of the potential risks they are exposing themselves to.
HOW DO I KNOW IF I HAVE HAZARDOUS MATERIAL THAT NEEDS REMOVAL?
The only way to be sure whether a material contains asbestos is to have it tested by a qualified laboratory. Progressive Environmental is certified to do Asbesto Testing. We only recommend testing suspect materials if they are damaged (fraying, crumbling) or if you are planning a renovation that would disturb the suspect material. Samples should be taken by a properly trained and accredited asbestos professional (inspector).
HOW IS ASBESTOS REMOVED?
The safest course of action is to call a professional asbestos removal agency. Once they arrive, occupants of the building are asked to leave depending on exposure levels. The containing site is sealed off, often with polyethylene film and devices that create negative air pressure are used to prevent the spread of toxic fibres. Any asbestos contaminants are then carefully bagged and safely removed from the job site.
Specially-designed vacuums made for the purpose of asbestos removal are then used to ensure no risks remain in the home. These vacuums have a filter known as a HEPA filter. Regular vacuum cleaners are not safe for asbestos removal no matter what kind of filters are attached to it. Asbestos removal workers wear respirator masks and full-body protection to avoid contact with and inhalation of the toxic fibres. The waste is then taken to approved landfills where it can safely be disposed of.
Historically, Canada has been among the top three producers of asbestos, however, as of 2018, asbestos production has become banned. Even so, Vancouver has a fair risk of asbestos contamination due to heavy use during the 20th century, so be sure to keep an eye out in your homes and workplaces.
Please don't hesitate to call us if you have questions about asbestos or any other hazardous materials removal that may be required in your home prior to a renovation or demolition. At Progressive Environmental Solutions we regularly complete commercial and residential asbestos testing and removal or abatement jobs in West Vancouver, Burnaby, Coquitlam, New Westminster, Richmond, Vancouver, Surrey, Delta, Langley, and other parts of the Lower Mainland.
PROGRESSIVE ASBESTOS SOLUTIONS
Top